The Dutch Neurofederation is a network that represents and facilitates Dutch neuroscience at the national, European and global level. »»»
The Dutch Neurofederation is a member of the
Federation of European Neuroscience Societies.
NENS: The Network of European Neuroscience Schools »»»
Blog of the European Journal of Neuroscience »»»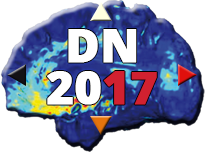 The Dutch Neuroscience Meeting :: DN 2017 will be held from Thursday 15 June to Friday 16 June 2017 at the Conference Centre 'De Werelt' in Lunteren. Check the meeting's website for details.
Latest news
See a full list of postings in the Agenda »»»
No records to show...
Meetings
[ Received from Brigitte Borgman, 09/02/2017]
FENS Regional Meeting
PECS, Hungary
20-23 Sep 2017
Website

Courses
[15/05/2017]
EURON workshop Psychopharmacology: from laboratory to clinic
Crete, GR
07-11 Oct 2017
Flyer/Programme
Website
Job market
[27/07/2017]
PhD student
Radboud Universiteit
Job description
Samen met Advanced Bionics (Hannover), starten we project: "Sources and Enhancement of Bimodal Benefit". Het onderzoek richt zich op tweezijdig slechthorenden, met een hoortoestel in het ene oor, en een cochleair implantaat in het andere. Centraal staat het optimaal afregelen van beide hoor-modaliteiten voor een zo goed mogelijk herstel van (binaurale) gehoorfuncties.
Deadline: 01/10/2017
Only the very last announcement is shown above. For a full listing, please see the Agenda »»»